Founded in 1993, the company was and is built with dedication for the client
First Reinsurance Brokers Africa Limited (FIRSTRE) was incorporated early 1993. In November 1993, it was registered and licensed by the Commissioner of Insurance as The First REINSURANCE Broking Company in Kenya. Initially it was a joint venture, however, in 1997, it became a wholly owned subsidiary of The Pacific Group.
During the renewal of reinsurance treaties for the year 1994 in the Kenyan Market, FirstRe managed to book its first business. Since then, there was no looking back.
Being the first company to enter the local reinsurance market in Nairobi, Kenya, Firstre was (and still is) ahead of its competition in terms of superior brand recognition and customer loyalty. Firstre had to prove its capacity in providing the level of technical knowledge, professionalism, availability and dedicated service delivery that was then associated only with international trade.
From a Pioneer in the reinsurance broking services, FirstRe has remained a leader in the region, even after witnessing the influx of many competitors in the market
While the company started off with one staff member, Jacinta W. Karita, the current Chairperson, it has experienced a steady growth in the diversity of her employees' competitiveness and skills to its current level of extremely highly qualified, motivated and trained core staff.
To compliment our staff development we have placed great emphasis in the application of technology with special focus to tailor made software enhancing our effectiveness and enabling them to proactively impact and deal with our clients needs, present and anticipated requirements of their expectations.
What started in Kenya as a local broker rapidly transformed into an International broker with business partners, reinsurance companies in Kenya and all over the world. We were quick to learn that Reinsurance is a global business, therefore FirstRe has adapted to build a formidable reputation and relationships for professionalism and credibility, all over the world.
Chairperson and the First member of Staff – 1993
Our growth performance reflects confidence by the market and quality of service delivery by FirstRe.
Meet our leadership, who lead a team of strong and dynamic, self motivated, dedicated, cohesive, qualified and experienced professionals who are dedicated to helping our clients achieve their goals. We are proud to offer a wide range of services, and we are committed to providing our clients with the highest quality of work.
Globally integrated to the world of Insurance and Reinsurance
The foundation for our success is based on the sensitivity we bring to bear to the needs and desires of the customers.
Our focus is to ever add value while not compromising on the principles of Reinsurance and Insurance in general.

To be the Reinsurance Broker of choice.
To provide our Clients with the most Sound, Cost Effective and Beneficial Reinsurance Broking and Consulting Services.
Professionalism – Abiding to ethical standards

Integrity – True to our word

Passionate – Enthusiastic or Strong drive

Commitment – Sincere and steadfast

Teamwork – Working together to achieve a common goal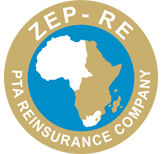 Treaty (both Life and Non- Life) Reinsurance broking
Portfolio Administration
Facultative Reinsurance broking
Co-ordination of Reinsurance Coverage
Risk Management and Capacity Consultancy
Claims Management
Portfolio Management
Life Treaties: Quota Share, Surplus and Catastrophe Excess of Loss
Retrocession covers
Non-Life ALL types of treaties: Quota Share, Surplus, Working Excess of Loss covers, Catastrophe Excess of Loss Covers, Aggregate Excess of Loss Covers, Stop Loss Covers etc.
Fronting of Reinsurance covers
Facultative Obligatory treaties
Facultative placements
Fire
All Motor Businesses
All General Accident Businesses
All Liability Businesses
Bonds
Medical Business
Contractors All Risks / Erection All Risks
Life Business
Engineering
Aviation
Marine Hull and Cargo / Goods in Transit
Kenyan Market
North Africa
COMESA Region
Asian Market
West and Central Africa
London Market
Southern Africa Region